Articoli Online First
Sobre la cronología del libro Lambda
digital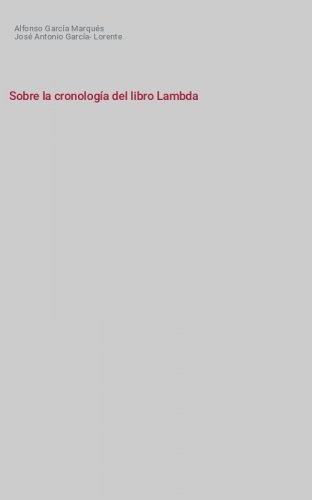 This article presents an analysis of the thesis in favor of and against the early chronology of the book Lambda of the Metaphysics, to determine if its composition corresponds to an early or late stage with respect to the rest of the works of the Corpus aristotelicum...
Discursive Thinking in Plotinus, Enn. III 8 [30]
digital
In my paper I aim to discuss the notion of discursive thinking – in relation to both the hypostasis Soul and the individual living beings – in III 8 by referring to other treatises as well. I will also refer to the notion of διάνοια in relation to λογισμός in Plotinus, with special attention to the relation between the thinking of the Soul and that of individual human souls. Although throughout the Enneads a continuity of the poietic activity is to be observed across the various hypostatic levels, I will focus on the question of how the Soul and the individual souls think and contemplate in their own peculiar way.
Aproximación orteguiana al êthos profesional: la vida como vocación
digital The aim of this article is to analyse to what extent ethics have an influence on our professional life. Some philosophical ideas of Ortega y Gasset will, therefore, be used as a source of inspiration so as to be able to revisit what our profession means to our life. Personal vocation will especially be the focus of our attention as well as the concepts of 'fate', 'project', 'mission', 'enterprise' or 'duty', which we believe play an important role in relating our job ideal to the notion of authentic living. To sum up, it is our firm belief that while our job should fulfill our demands in life, it should also totally respond to our reason for living.
Consulta l'archivio
Ultimi 3 numeri
Annate disponibili online
Fascicoli anno
2018