Vita e Pensiero
Sicut cyclopes allegorie e metafore della visione nel Commento alle Sentenze «Ad mentem platonis» di Egidio da Viterbo
digital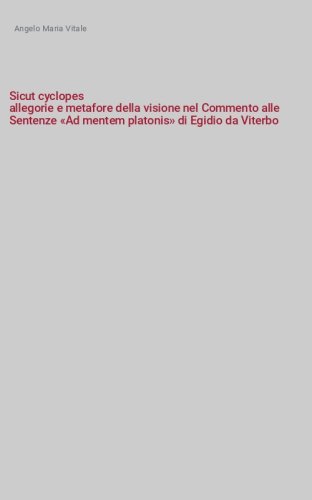 The Commentarium in primum librum Sententiarum ad mentem Platonis by the Augustinian friar Egidio da Viterbo (1472-1532) occupies a unique position in the context of early sixteenth-century Platonism. The work is characterised by the development of Ficinian themes and the use of a new philosophical and theological language, in which the acquisition of the tools provided by classical myth and Platonic allegory becomes central...
La tesi di Brentano e le sue influenze nel pensiero analitico
digital
The aim of this paper is to show the historical influence exercised by the so-called Brentano's thesis. According to Brentano intentionality, i.e. the property of being about something or having content, is both necessary and sufficient condition of the mental: all and only mental phenomena exhibit intentionality. From this point of view, Brentano's thesis responds to a cartesian, dualistic need, insofar as it tries to distinguish the mental from the physical...
Caritas est Deus On Meister Eckhart's Metaphysical Conception of Love
digital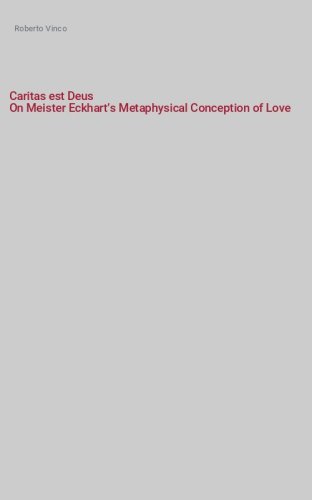 This paper presents Meister Eckhart's metaphysical conception of love. In order to articulate his position, we offer an interpretation of what might be considered the core thesis of his doctrine, which can be summed up by the statement «Love is God»...
Necessità e contingenza in Descartes
digital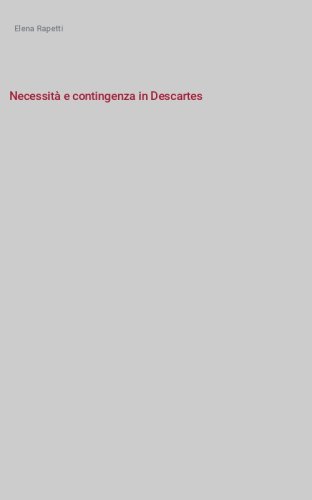 Descartes's 'extravagant' doctrine of the creation of eternal truths deploys a singular modal structure in which necessity and contingency, impossibility and possibility depend on divine choice...
Felice in questa vita La riflessione di Pietro Pomponazzi sulla natura dell'uomo a partire dal De immortalitate animae
digital
This article examines the way in which Pietro Pomponazzi established the nature of man, starting with chapter XIV of De immortalitate animae. The author analyzes in detail Pomponazzi's doctrine according to which human happiness consists in the perfection of practical intellect, thus excluding theoretical activity, considered as linked to a form of life so exceptional as to be unable to represent the common human condition...
The Relationship between Introspection and Folk Psychology: An Overview
digital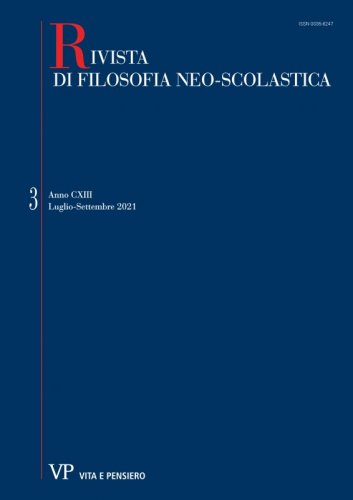 formato:

Articolo

| RIVISTA DI FILOSOFIA NEO-SCOLASTICA - 2021 - 3
The epistemic status of introspection remains a controversial topic. Due to its subjective character, introspection is not an easy fit with natural sciences or a physicalistic picture of the mind. In literature, introspection is conceived as dealing only with macro-cognition and not with micro-cognition, the supposed object of study of scientific psychology. This essay discusses the epistemic status of introspection in light of its relationship with folk psychology and spells it out through an analysis of the positions of Wilkes, Alston, Schwitzgebel, and Churchland...
La virtud en A. MacIntyre: concepto práctico, antropológico y teológico
digital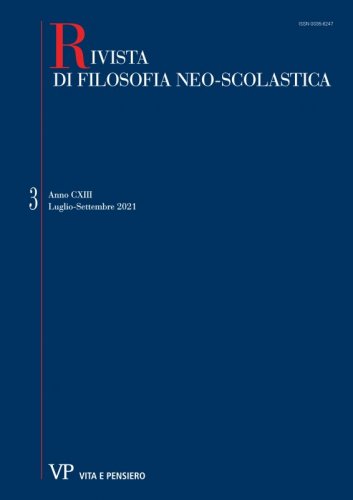 formato:

Articolo

| RIVISTA DI FILOSOFIA NEO-SCOLASTICA - 2021 - 3
The concept of virtue by Alasdair MacIntyre has been treated by his critics in an unsystematic and incomplete or partial and way. They have focused mainly on the relationship of virtue with the concepts of practice and –secondarily- flourishing...
Μεταξύ. Note sul concetto di anima
digital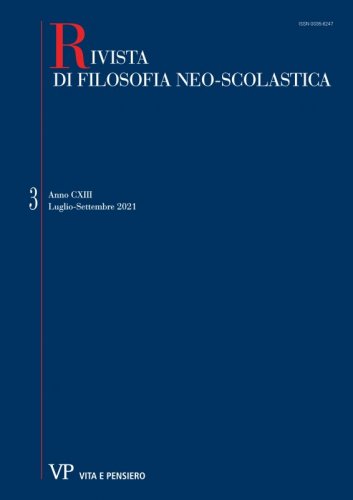 formato:

Articolo

| RIVISTA DI FILOSOFIA NEO-SCOLASTICA - 2021 - 3
Despite recent attempts, the theme of the soul appears to be so worn out that retrieval is difficult. This article emphasizes the speculative position that the term μεταξύ plays – at least conceptually – in relation to the theme of the soul. The reading of Plato, Aristotle and Hegel, three giants of thought, that this article can offer will be necessarily limited. Hopefully, however, it will be sufficient to hypothesise an itinerary...
Sources mythologiques de l'Eros platonicien
digital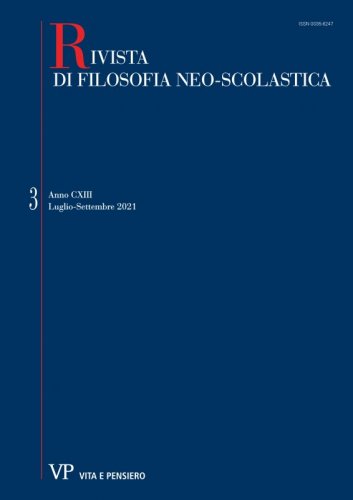 formato:

Articolo

| RIVISTA DI FILOSOFIA NEO-SCOLASTICA - 2021 - 3
In this article I interpret the Platonic concept of Eros as exposed in the Symposium. As many modern interpretations focus almost exclusively on the interpersonal or 'romantic' meaning of Eros (in spite of Plato explicitly refuting such interpretations), I recall that the philosophical value of Eros is first and foremost ontological and has thus but little to do with interpersonal relationships...
The Theory of Scientific Knowledge according to Marsilius of Inghen
digital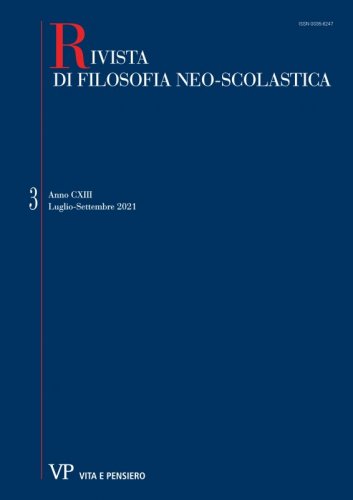 formato:

Articolo

| RIVISTA DI FILOSOFIA NEO-SCOLASTICA - 2021 - 3
The contribution proceeds to the second question of Marsilius of Inghen's commentary on the Sentences, where science is depicted as a specific form of propositional knowledge, one which is consensual and can be proven. This definition of science makes use of the combination of two traditions; while both have their roots in Aristotelian thought, they aim to construct two different epistemological ideals, which are differentiated by the source of their evidence...
Martinetti e la psicologia degli animali
digital
formato:

Articolo

| RIVISTA DI FILOSOFIA NEO-SCOLASTICA - 2021 - 3
The following paper aims to present and analyze Piero Martinetti's thought on the theme of psychic status of non-human animals and, more narrowly, plants. It will be discussed the theoretical schemes embraced by Martinetti and some of his most important textual sources...
Stato aconfessionale o superamento della religione? A proposito della nuova edizione de La questione ebraica di Bruno Bauer
digital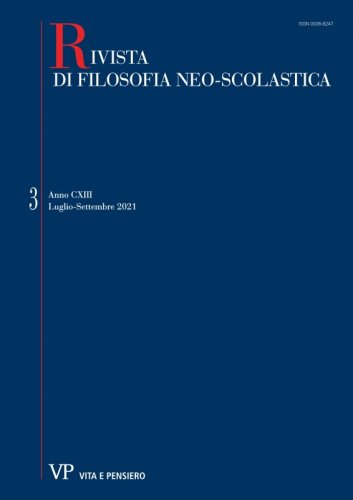 formato:

Articolo

| RIVISTA DI FILOSOFIA NEO-SCOLASTICA - 2021 - 3
The new Italian edition of Bruno Bauer's politically uncorrect The Jewish Question (1843), edited by Giovanni Bonacina, stands out both for its accurate translation and its learned introductory essay, which situates the pamphlet within Bauer's intellectual development and the heated debates on Jewish emancipation in Pre-March Germany...
Consulta l'archivio
Ultimi 3 numeri
Annate disponibili online
Fascicoli anno
2022