Vita e Pensiero
Conoscenza e logica. Spunti da Strawson
novità
digital Strawson rightly maintained that formal logic is not satisfactory when applied to natural language because natural language contains terms with implicit logic that cannot be entirely encompassed by formal rules of inference.
RIVISTA DI FILOSOFIA NEO-SCOLASTICA. Abbonamento annuale 2024
digital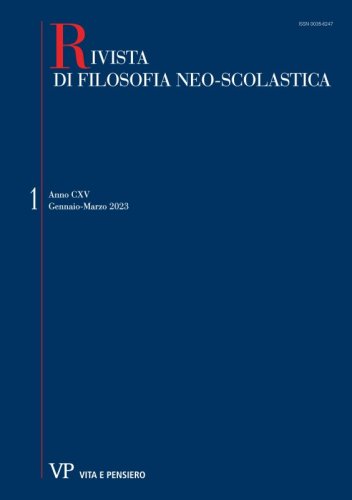 Abbonamento annuale alla RIVISTA DI FILOSOFIA NEO-SCOLASTICA
Di destini umani, punizioni e corpi animali Ps.-Timeo di Locri e l'Esegesi di Timeo 90e1-92c9
digital This article focuses on the final sentences of the treatise attributed to Timaeus of Locri, which offers an interpretation of the closing section of Plato's Timaeus. The passage has long provoked debate on Timaeus of Locri's understanding of metempsychosis, some holding that he rejected it and reduced it to a persuasive myth, others holding that he accepted it without specifying his own interpretation of the matter...
RIVISTA DI FILOSOFIA NEO-SCOLASTICA - 2023 - 2. Matter and Its Semantic Correlations Some Ancient and Modern Examples
digital
Secondo fascicolo del 2023
Dalla teoria semantica alla semantica del discorso filosofico
digital
Transitioning from a thematic webinar to a publication containing its contributions requires not only a different explanatory approach, but also an accurate comprehensive documentation of sources and methodological and instrumental resources. This article arses precisely from this, and is both a presentation of an ongoing work and a proposition for a demanding turning point toward an interdisciplinary encounter between the philosophy of language and the history of philosophy...
Matter and Form: A Conversation about Animal Generation at the Académie Bourdelot
digital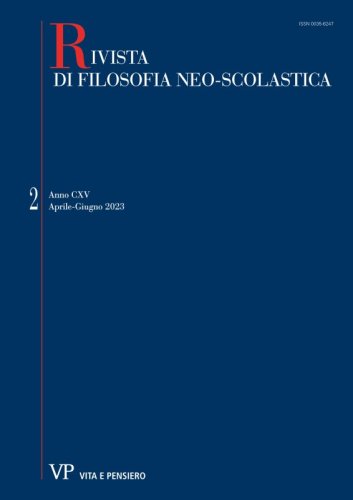 This essay aims to contribute to the discussion concerning the relationship between matter and form in XVII Century, by examining a Conversation about substantial forms (Des formes substantielles) that took place in 1660s at the Bourdelot Academy. On the one hand, this conversation represents a little-known episode in the reception of Descartes' L'Homme and confirms the success of Cartesian mechanism in scientific circles. ..
The Atoms of Democritus between Matter and Life
digital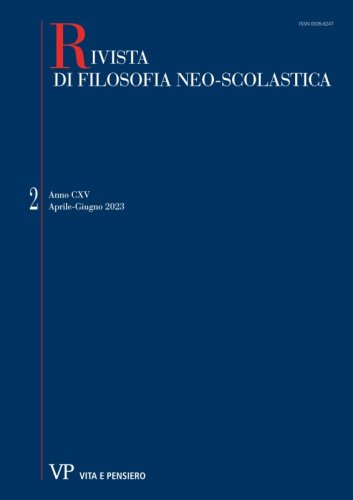 The problem how to define the nature of the atomistic substance is one of the most exciting questions arising in the interpretation of Presocratic philosophy. Given the fact that Democritus explained all phenomena in nature including the processes of life and consciousness only by means of an – as is generally believed – exclusively materialistic doctrine, there emerges the problem how to bridge the gap between the inanimate physics and the animate processes...
Filosofía de la religión en Aristóteles
digital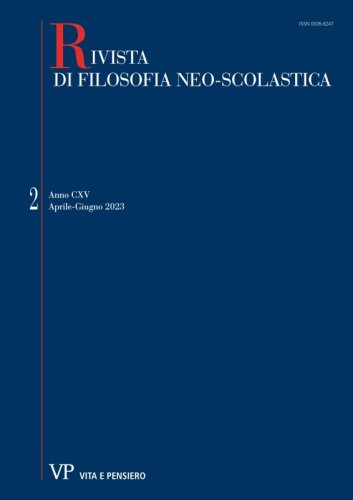 In this article we offer a critique of the thesis that considers Aristotle's theology incompatible with religious piety (eusebeia). This interpretation was imposed in the 19th century by the influence of rationalism and continues to be hegemonic today...
La figura di Mosè attraverso la lente di Filone d'Alessandria, Gregorio di Nissa e Pseudo-Dionigi l'Aeropagita
digital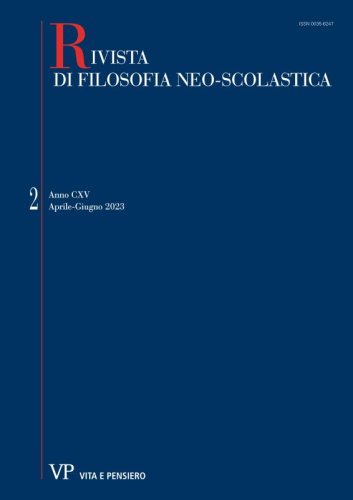 The character of Moses has had a great relevance and a symbolic value throughout the history of thought, especially given his mystical experience described in the Scriptures. Moses did not only listen to the Word of God, but he also wrote the tables of Law and reported them to humankind...
Il concetto di φύσις in Damascio
digital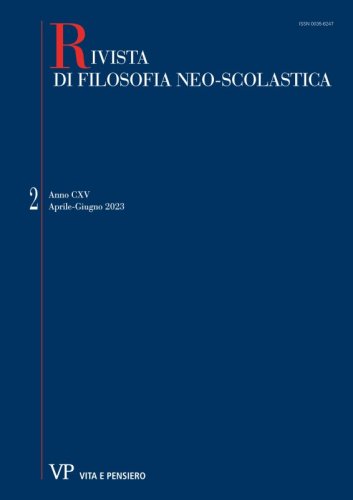 This paper analyzes the notion of nature according to the analysis developed by Damascius in De Primis Principiis. The study highlights the eclectic character of Damascius' naturalistic doctrine in which Aristotelian immanentism and Platonic/Neoplatonic transcendentism interact in an original and dialectical manner. The main focus of the study is the dual declination of φύσις in the forms of ἐνέργεια φυσική and φυτικὴ δύναμις. The latter aspect of nature is outlined as the vital and highest manifestation of φύσις itself...
Le ricezioni dell'unum argumentum nella cerchia di Anselmo tra i secoli XI e XII
digital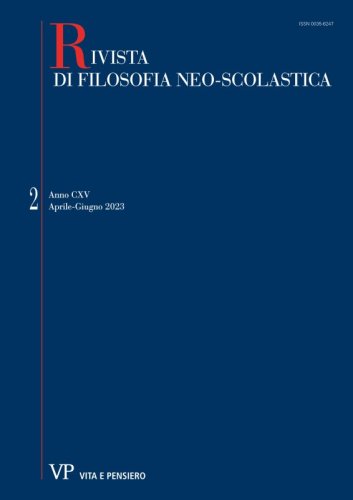 The paper studies the receptions of Proslogion's unum argumentum in the first anselmian tradition between the 11th and the 12th centuries, by authors and texts who have variously acquired, interpreted and reformulated it.
La contradizion che nol consente. An Akratic Case in Dante's Comedy?
digital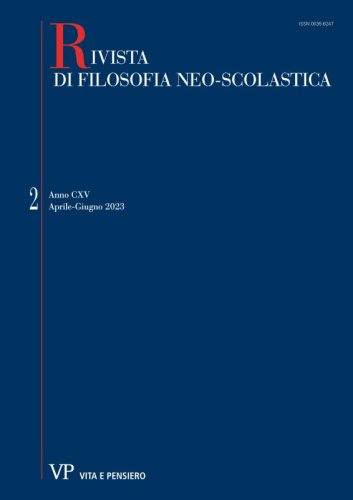 In Inferno's XXVII Canto, Dante meets Guido da Montefeltro. His story is related to a crucial dilemma. Asked by Boniface VIIIth to give a fraudulent advice for conquering Palestrina, with the promise of a pre-emptively forgiveness of his sin, Guido faces a conflict between two acts of the will: to want x (to give the advice) and to repent wanting x, one of which (repentance) will be not produced by Guido's will but rather imposed by an external source...
Consulta l'archivio
Ultimi 3 numeri
Annate disponibili online
Fascicoli anno
2023