Articoli Online First
Economics as a Moral Science: Menger vs. Keynes
novità
digital As known, Menger endorses a typically Weberian thesis: Economics should be conceived as a value-free science. On the contrary, Keynes seems to argue that economics should be considered a moral science. This paper intends to prove a) a possible compatibility at the epistemological level and b) an agreement even at the ethical level...
Validità logica e pluralismo aletico: due problemi e un'unica soluzione
novità
digital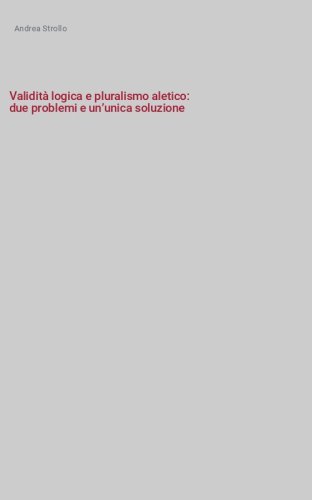 According to a standard formulation, alethic pluralism holds that there are many properties of truth. The position has been challenged to make sense of the traditional definition of logical validity, understood as a necessary truth preservation...
Esistenza, dialettica, valore nel pensiero di Giuseppe Cantillo
novità
digital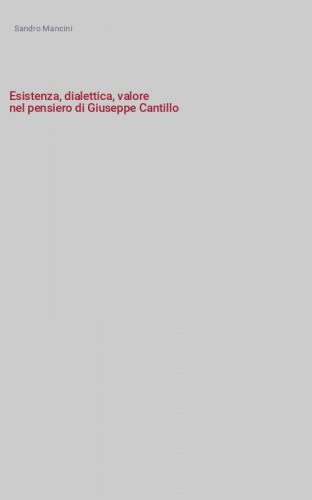 The article aims to place Giuseppe Cantillo's studies collected in his latest two books, focused respectively on Hegel and dialectics and Jaspers and existence, in the overall research itinerary of the Italian philosopher....
Sulla possibilità di un'etica senza principi
novità
digital
Most of the agents believe that acting morally entails the possibility of tracing their behavior back to norms, rules, principles. Ethical particularism in Dancy's version represents a radical challenge to this idea. For the particularist, those who act morally do not need to appeal to principles either to motivate their action ex ante or to explain it ex post...
Il Così parlò Zarathustra di Nietzsche e lo Zoroastro storico Una lettura dell'Avestā
novità
digital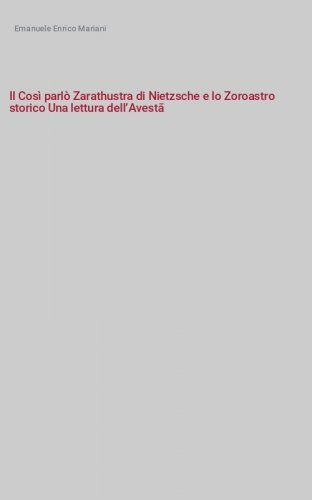 This paper focuses on Thus Spoke Zarathustra's main religious sources, especially the Persian Avesta. On the one hand, it shows how Nietzsche had a deep knowledge of the prophet Zoroaster, and, on the other hand, how the latter was considered a relevant figure in Nietzsche's time...
Hans Jonas and His Use of Plato's Theaetetus
novità
digital It can safely be argued that Plato plays a crucial, if not unique role for Hans Jonas. When pondering whether to assign the palm to Kant or to Plato in his Erinnerungen, Jonas himself admits: «With Plato [...] you have to go back a much greater distance to make him applicable to the present. But of course Plato is the greater one, the one we have to study again and again from scratch, the one we must discover, whereas we can get to know Kant thoroughly. With Plato, you're never finished, that's the great foundation [Grundlegung] for all of Western philosophy»...
Ragione, erudizione e religione in Lodovico Antonio Muratori
novità
digital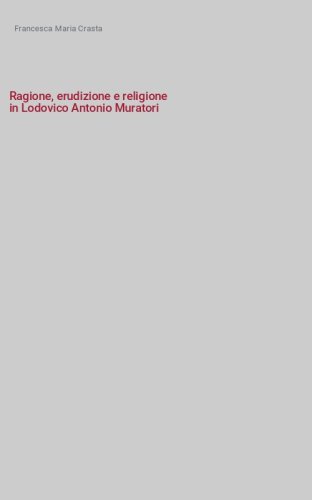 In the attempts to establish a distinction between truths of faith and truths of reason, in the mid-seventeenth century Lodovico Antonio Muratori stands as an authoritative interpreter of both the autonomy and the compatibility of the two domains. Muratori identifies an avenue of inquiry based on the ideas of harmony and reasonableness and which recovers Galileo Galilei's belief in the separation of religion and science. Yet, he revives this belief through a strenuous dialogue with Protestant literature. Muratori's philosophical inquiry results in a clear distinction between different positions on Scriptures and dogma, and sacred and secular sciences. It also shapes an idea of Christianity that is profoundly renewed by the enlightening action of reason and is free from superstitions, fanaticism, wrong beliefs, and errors.
Viandante nel Novecento Percorsi di speleologia spirituale
novità
digital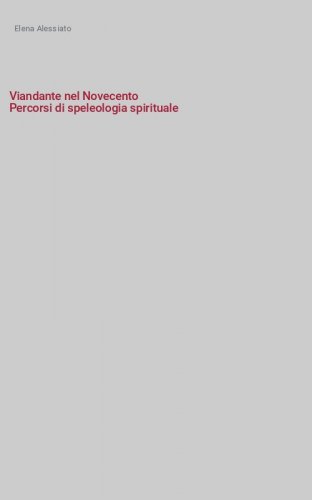 The reconstruction of the Leitmotivs going along the twenty-two essays of Conte's book Viandante nel Novecento. Thomas Mann e la storia (2019) gives the opportunity for debating Thomas Mann's comprehension of history, and his relationship to what is not history, yet connected to it: the myth, the time, the origin, the irrational, the dark, and rchaic side of life...
«Il Dio non ha colpa» (Platone Repubblica X, 617 E 1-2) I volti e le ragioni dell'infelicità umana nella riflessione platonica
digital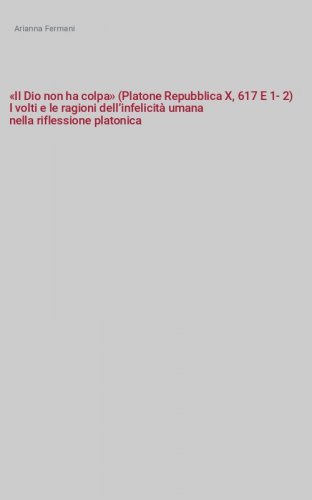 This paper tries to show that, for Plato, man is unhappy «in many ways». Applying the model of multifocal approach also to one of the essential problems both of philosophy and of human existence, the paper crosses the multiple reasons of unhappiness...
Nicolai Hartmann e Alexius Meinong su apriorità e causalità Note sul carteggio
digital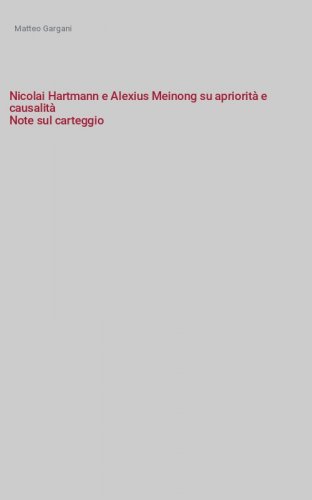 The article offers a critical reading of the nine letters composing the correspondence exchanged by Alexius Meinong (1853-1920) and Nicolai Hartmann (1882-1950) in 1915 and 1918-1920. The author explores the main contents of the correspondence, through a chronological-thematic analysis...
Brunetto Latini Italian (Political) Theory?
digital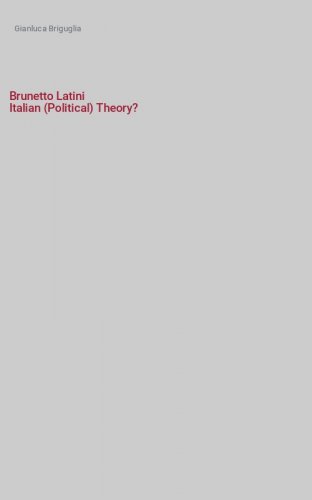 The article focuses on the figure of Brunetto Latini (13th c.) and some fundamental aspects of his political thought. The analysis of this author, famous above all for the Tresor (written in prose and in French) and the Tesoretto (in verse and in Florentine), is done by considering also the current historiographical debate about the so called Italian Theory (or Italian Thought).
Una «profezia» pericolosa Gaetano Sanseverino lettore di Spinoza
digital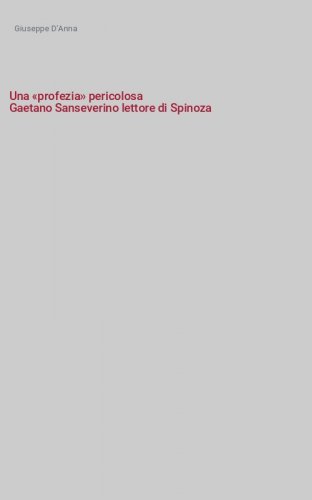 In this article I analyze the attack that Gaetano Sanseverino moves against Spinza biblical interpretation. In particular Sanseverino criticizes the Spinoza's conception of prophecy, revelation and miracles because he sees in it the origin of the rationalist exegesis of the sacred text...
Consulta l'archivio
Ultimi 3 numeri
Annate disponibili online
Fascicoli anno
2020