Articoli Online First
Conoscenza e logica. Spunti da Strawson
novità
digital Strawson rightly maintained that formal logic is not satisfactory when applied to natural language because natural language contains terms with implicit logic that cannot be entirely encompassed by formal rules of inference.
Di destini umani, punizioni e corpi animali Ps.-Timeo di Locri e l'Esegesi di Timeo 90e1-92c9
digital This article focuses on the final sentences of the treatise attributed to Timaeus of Locri, which offers an interpretation of the closing section of Plato's Timaeus. The passage has long provoked debate on Timaeus of Locri's understanding of metempsychosis, some holding that he rejected it and reduced it to a persuasive myth, others holding that he accepted it without specifying his own interpretation of the matter...
Reinhold e l'autorappresentazione del soggetto: un problema e una possibile soluzione
digital
This essay reflects upon the subject's self-representation as proposed in the first volume of Beiträge zur Berichtigung bisheriger Mißverständnisse der Philosophen by K.L. Reinhold. The primary aim is to discuss the issue that the subject, while engaging in self-representation, is simultaneously on the side of the object. This results in an identity between the two poles, in contrast with the notion that separation between them allows the possibility for representation in general, and specifically, self-representation...
Etica e antropologia nel pensiero di Gustavo Bontadini
digital Gustavo Bontadini is generally known for his contribution to metaphysical reflection. Famous, indeed, is his «short discourse», a sort of direct path through which he intends to incontrovertibly demonstrate the existence of God. Equally famous is his polemic with Emanuele Severino, who forced Bontadini's neoclassical metaphysics within the narrow limits of a renewed Parmenidism...
Il dibattito sulla verità tra H.H. Joachim e F.P. Ramsey un'occasione di confronto per la filosofia contemporanea
digital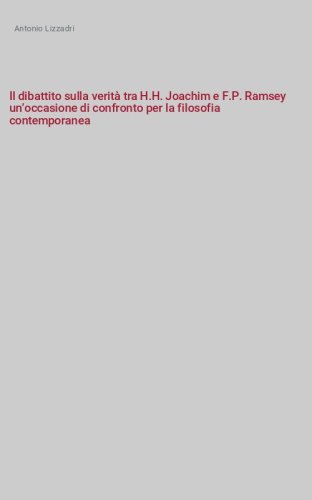 This paper presents the debate on truth between Neoidealism and Neoempiricism in Britain, with particular attention to Joachim and Ramsey. This debate allows to recognize some original positions within those philosophical traditions and their relevance with respect to the evelopments of the contemporary philosophy down to us...
Fenomenologia ed educazione teoria kairologica e prospettiva ontologico-esistenziale in Max Müller
digital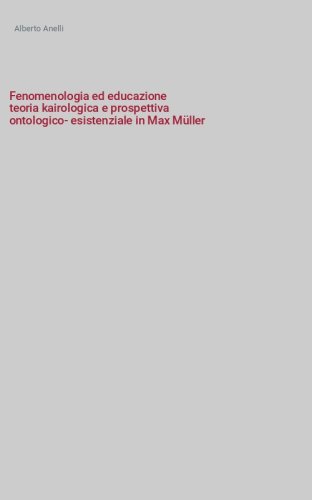 Max Müller, traditionally known as a Catholic disciple of Heidegger and an innovator of philosophical thought in the Neo-scholastic tradition, is, however, less known as an original thinker of the phenomenon of education. His interesting reflections on this subject are connected to occasional and institutional circumstances and have never received adequate systematisation...
Le dimensioni del significato tra fenomenologia e neuroscienze un approccio interdisciplinare
digital
This contribution aims to highlight how a reductionist approach in the field of philosophy of mind fails to grasp many central connotations that adapt to the dimensions of human conscious experience. In this framework, the hypothesis discussed is that phenomenology of Husserl and Merleau-Ponty offers, unlike other philosophical traditions, conceptual coordinates capable of interpreting and broadening the horizons of empirical research in the direction of an approach integrated that restores priority to the qualitative dimension of conscious experience and language...
Per un'estetica dell'espressione il Plusêtre nel Closlieu di Arno Stern
digital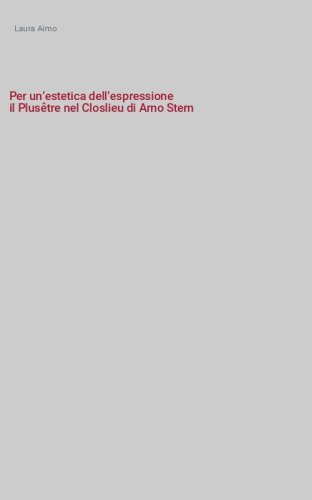 The concept of expression is closely related to the key-problem of mimesis and its dialectic between production and re-production. The Jeu de Peindre by Arno Stern offers a privileged vantage point in this regard by releasing painting from any communicative purpose and discovering in it a channel for the emergence of organic memory...
Tra fisica e metafisica: creazione e infinità divine nel pensiero di Descartes
digital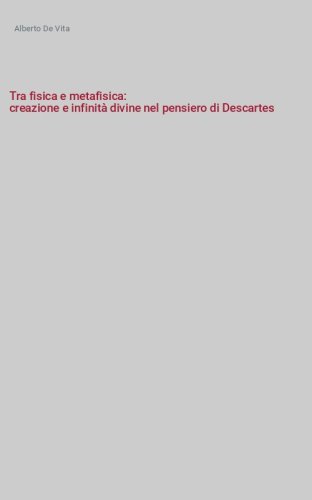 Although Descartes, in his epistolary correspondence with Mersenne in 1630, stated that he wanted to address many questions of metaphysics in his treatise on physics – probably referring to Le monde –, in the latter work, he explicitly renounces any engagement in metaphysical considerations. Nevertheless, it is a matter of understanding that such silence is a symptom of a speculative knot that essentially characterizes Cartesian philosophy...
Alessandro di Afrodisia e la nascita della dottrina dell'analogia dell'essere
digital This paper contributes to the debate on the origins of the doctrine of the analogy of being. The author argues that it was Alexander of Aphrodisias who started the process that was ultimately to lead, with Thomas Aquinas, to the complete formulation of the doctrine of the analogy of being. Alexander's decisive contribution appears to lie not in the overlap between the unity by analogy in Metaph. Δ 6 and the πρὸς ἕν of Metaph. Γ 2, as recently claimed by K.L. Flannery, but in the commentator's having placed being as an intermediate between homonymous and synonymous...
Gianfrancesco Pico della Mirandola e il dibattito sull'immortalità dell'anima del primo cinquecento
digital This paper aims to provide an analysis of Gianfrancesco Pico della Mirandola's position in the context of the early 16th century debate on the immortality of the human soul. Questioning Charles B. Schmitt's hypothesis regarding the period in which Pico's Digressio de animae immortalitate would have been written, it will be shown that this work contains some remarks which can be traced back to an opposition of their author against Pietro Pomponazzi's conclusion that, from a philosophical standpoint, the assertion of the mortality of the human soul is more plausible that its opposite...
Intravedere l'invisibile immagine e simbolo tra Meister Eckhart e Nicola Cusano
digital
This essay aims to analyze the way in which Meister Eckhart and Nicholas Cusanus try to talk about God conceived in Neoplatonic terms. In line with a Late-ancient and Medieval tradition that firmly denies an immediate cognition of the metaphysical One, both affirm the clear impossibility for the human intellect to truly know the Principle of everything...
Consulta l'archivio
Ultimi 3 numeri
Annate disponibili online
Fascicoli anno
2023