Articoli Online First
Felice in questa vita La riflessione di Pietro Pomponazzi sulla natura dell'uomo a partire dal De immortalitate animae
novità
digital
This article examines the way in which Pietro Pomponazzi established the nature of man, starting with chapter XIV of De immortalitate animae. The author analyzes in detail Pomponazzi's doctrine according to which human happiness consists in the perfection of practical intellect, thus excluding theoretical activity, considered as linked to a form of life so exceptional as to be unable to represent the common human condition...
Le «infinite verità» tra assoluto e relativo
novità
digital
Leopardi and Nietzsche open a dizzy abyss that paradoxically separates and unites the part and the whole. The former considers the connection of all truths to be such that none of these truths can be known if its relationships with all the others are unknown, whereas the latter claims that the connection of each thing with the whole is such that the exclusion of something would result into the exclusion of everything...
«Die Potenzen und das Potenzlose» Note sulla quadruplice struttura del Reale nel Sistema schellinghiano di Würzburg
novità
digital
In the following Notes, the Author will investigate the relationship between «Potenzen» and «Potenzlosen» in Schelling's Würzburger System. In particular, he will study the 1) relationship of the Absolute (or God) with the potencies; 2) the phenomenal appearance of the «Potenzlosen»; 3) the possibility of «representing» a «divine Identity», as opposed to a finite one.
Il Mosè di Spinoza: liberatore o tiranno?
novità
digital The figure of Moses recurs within Spinoza's Theologico-Political Treatise within the discussions of all the key themes of the work: prophecy, election, law narratives, miracles, and so on. Yet Spinoza's uses of this figure are not always consistent, and readings of it offered by interpreters can be deeply discordant...
Un realismo contestuale Riflessioni su un libro di Jocelyn Benoist
novità
digital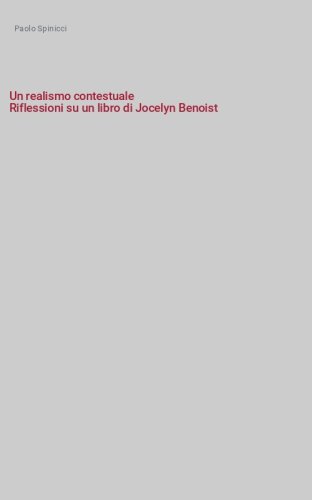 What is the relation between reality and what do we assert and think about it? Is it possible to understand reality not as the goal toward which meanings are oriented, but as the ground from which they arise and which they shape?
Validità logica e pluralismo aletico: due problemi e un'unica soluzione
digital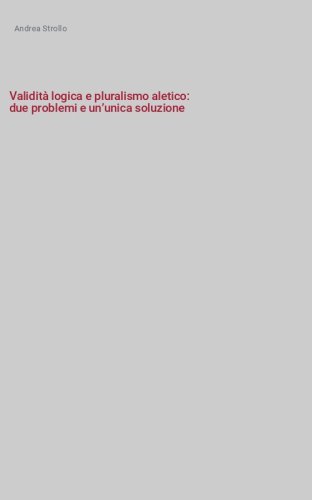 According to a standard formulation, alethic pluralism holds that there are many properties of truth. The position has been challenged to make sense of the traditional definition of logical validity, understood as a necessary truth preservation...
Sulla possibilità di un'etica senza principi
digital
Most of the agents believe that acting morally entails the possibility of tracing their behavior back to norms, rules, principles. Ethical particularism in Dancy's version represents a radical challenge to this idea. For the particularist, those who act morally do not need to appeal to principles either to motivate their action ex ante or to explain it ex post...
Il Così parlò Zarathustra di Nietzsche e lo Zoroastro storico Una lettura dell'Avestā
digital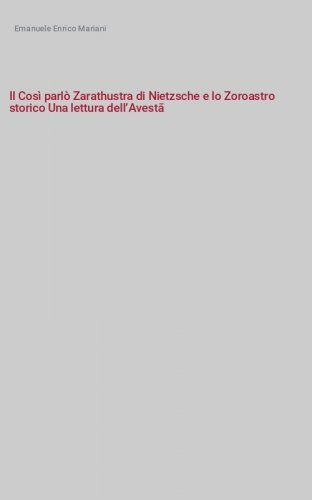 This paper focuses on Thus Spoke Zarathustra's main religious sources, especially the Persian Avesta. On the one hand, it shows how Nietzsche had a deep knowledge of the prophet Zoroaster, and, on the other hand, how the latter was considered a relevant figure in Nietzsche's time...
Hans Jonas and His Use of Plato's Theaetetus
digital It can safely be argued that Plato plays a crucial, if not unique role for Hans Jonas. When pondering whether to assign the palm to Kant or to Plato in his Erinnerungen, Jonas himself admits: «With Plato [...] you have to go back a much greater distance to make him applicable to the present. But of course Plato is the greater one, the one we have to study again and again from scratch, the one we must discover, whereas we can get to know Kant thoroughly. With Plato, you're never finished, that's the great foundation [Grundlegung] for all of Western philosophy»...
Ragione, erudizione e religione in Lodovico Antonio Muratori
digital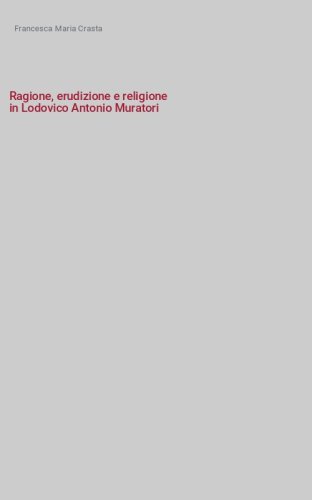 In the attempts to establish a distinction between truths of faith and truths of reason, in the mid-seventeenth century Lodovico Antonio Muratori stands as an authoritative interpreter of both the autonomy and the compatibility of the two domains. Muratori identifies an avenue of inquiry based on the ideas of harmony and reasonableness and which recovers Galileo Galilei's belief in the separation of religion and science. Yet, he revives this belief through a strenuous dialogue with Protestant literature. Muratori's philosophical inquiry results in a clear distinction between different positions on Scriptures and dogma, and sacred and secular sciences. It also shapes an idea of Christianity that is profoundly renewed by the enlightening action of reason and is free from superstitions, fanaticism, wrong beliefs, and errors.
«Il Dio non ha colpa» (Platone Repubblica X, 617 E 1-2) I volti e le ragioni dell'infelicità umana nella riflessione platonica
digital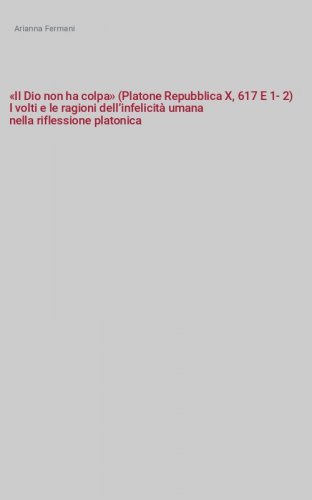 This paper tries to show that, for Plato, man is unhappy «in many ways». Applying the model of multifocal approach also to one of the essential problems both of philosophy and of human existence, the paper crosses the multiple reasons of unhappiness...
Nicolai Hartmann e Alexius Meinong su apriorità e causalità Note sul carteggio
digital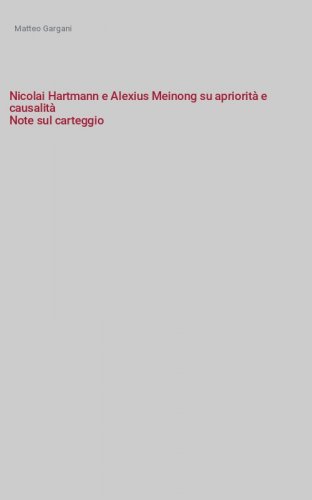 The article offers a critical reading of the nine letters composing the correspondence exchanged by Alexius Meinong (1853-1920) and Nicolai Hartmann (1882-1950) in 1915 and 1918-1920. The author explores the main contents of the correspondence, through a chronological-thematic analysis...
Consulta l'archivio
Ultimi 3 numeri
Annate disponibili online
Fascicoli anno
2021