Paola Müller
Titoli dell'autore
«E quelli e questi prendano la mia vivanda col pane che la farò loro e gustare e patire» (Convivio I, i, 13)
digital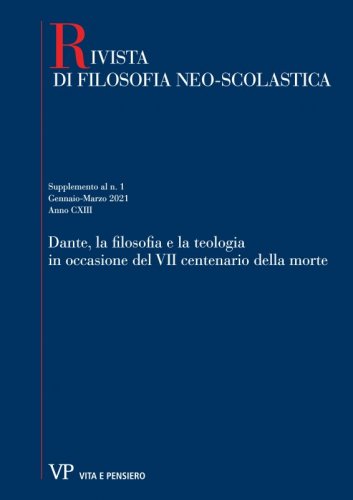 The RFNS celebrates the seventh centenary of Dante's death with a monographic issue dedicated to examining philosophical and theological thought in the Poet's works, focusing on the strong revival of the study of these themes in Dante's writings. Having abandoned ideological prejudice thanks to a greater openness to the sense of the history's course and set aside the paternalistic myth of nineteenth century Danteanism, there has been a change in the choice of themes that have become canonical in Dante's exegesis...
Gli studi sul pensiero di Dante nella «Rivista di Filosofia Neo-Scolastica»
digital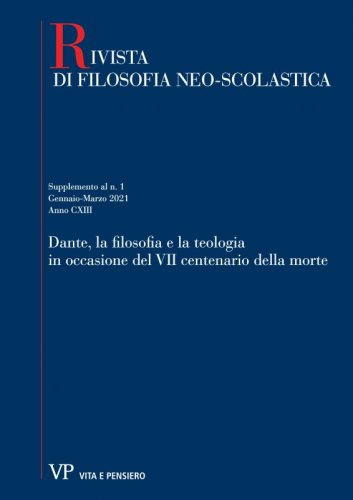 The studies on Dante's thought published by the «Rivista di Filosofia Neo-Scolastica» reflect the line adopted by the Journal, which has followed a path that from the recovery of the Aristotelian- Thomistic metaphysical system has come to the fruitful encounter with the different instances emerging from time to time from contemporary philosophy. From the pioneering studies of Bruno Nardi to the all-out defense of Dante's Thomism supported by Cordovani and Busnelli, passing through the intellectual honesty of Vanni Rovighi and the philological competence of Grabmann, the Rivista takes a less ideological path and is more open to a constructive confrontation with the various philosophical currents...
Boezio: una persistente fonte di ispirazione
digital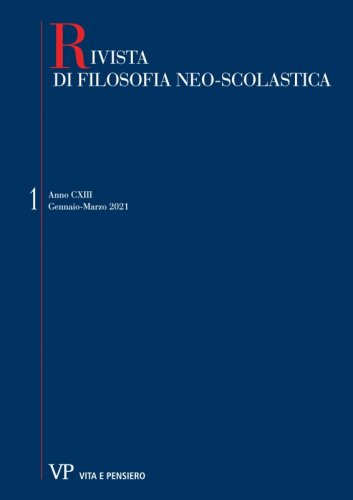 In the last decades, the writings of Severinus Boethius, from the Opuscula Sacra to the De consolatione philosophiae, not forgetting the works dedicated to the liberal arts, have aroused and continue to inspire an intense and multifaceted debate that concerns not only the hermeneutics of individual problems but also more generally Boethius' conception of theology, philosophy and the system of sciences as a whole. Here are presented three studies dedicated to the re-examination of some aspects of Boethius' work, which represent progress in the research dedicated to one of the founding fathers of medieval philosophy, from which emerge the deep links with Aristotelianism, Platonism, and Neoplatonism.
Bonaventura da Bagnoregio. L'occasione di un centenario
digital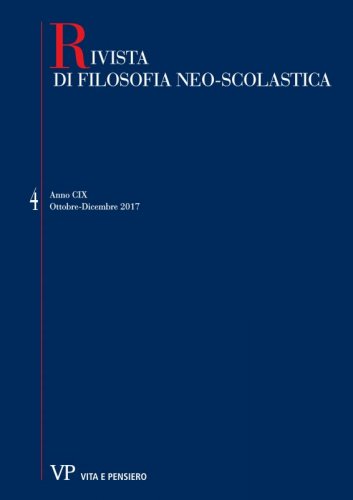 In the introduction to Bonaventura's section, curators wanted to highlight the 8th centenary of his birth as a chance for further philosophical and theological bonaventurian studies, with the main focus on last years' research, especially the one brought out by Università Cattolica...
Ratio e modus essendi delle categorie. Tommaso d'Aquino, Enrico di Gand e Giovanni Duns Scoto
digital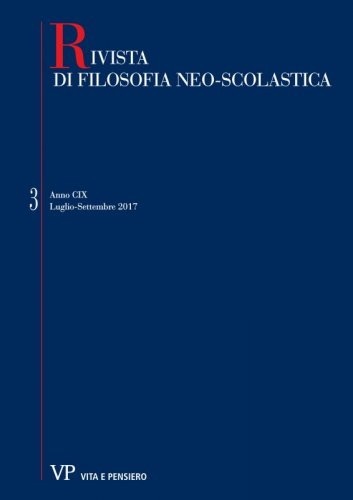 In the Middle Ages, the transmission and the reception of Aristotle's Categories, together with Porphyrius's Isagoge, a work that had driven to a predominantly logical-linguistic approach, have led to a both extentional and intensional interpretation about categories...
Il problema della povertà nell'antropologia di Bonaventura
digital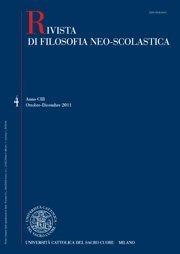 Nominare l'essenza divina, la distinzione XXII dell'Ordinatio di Ockham
digital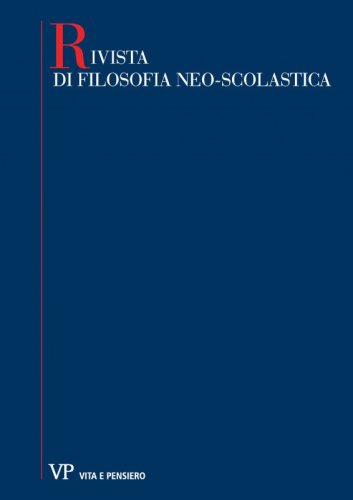 Consulta l'archivio
Ultimi 3 numeri
Annate disponibili online
Fascicoli anno
2022